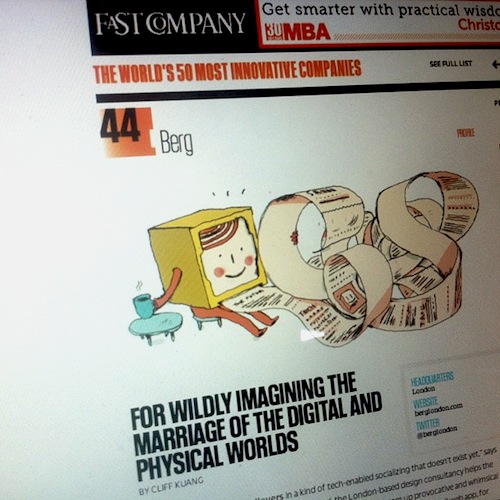 In case you missed this over on the BERG Blog, we're super proud to be #44 in Fast Company's annual list of the World's 50 Most Innovative Companies.
Little Printer gets his own portrait, and a special mention in the write up.
In real life, our own Little Printers are nowhere near as relaxed at this right now. Work on all aspects of the design and manufacture is still in full flow, from circuit boards to fluted boards for packaging, publication design to font design.
Thanks to everyone for your continued interest and enthusiasm!